Made it through missing daddy...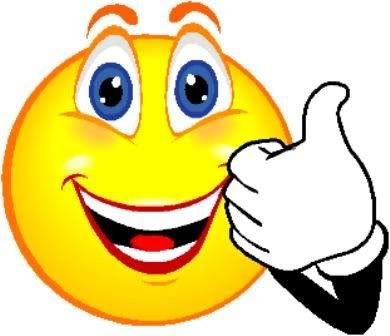 Yes, I made it through one of my annual tough weeks. Every year since 1996 the days between May 4th through May 13th are exceptionally hard. Contained in that time is the anniversary of my father's death..his funeral...his birthday, and then of course Mother's Day.
When I lived in Illinois, and it was this time of year, I spent many hours out at All Saints Cemetery in Des Plaines. Daddy is buried there, just beneath my grandparents plots, and right next to a lilac bush.
I would always sneak (ok, swipe) a few clippings off of the bush and place them in a vase on our table - it always seemed to be comforting for me to do that.
Since living here in Wisconsin I haven't had that yearly tradition -- and every year, it never fails, when that week hits I find myself wishing I could repeat those steps I once found comfort in -
So needless to say I still miss my father. I wonder if that will ever pass?
I can say that I find myself dealing with it all a bit better than I use to. Coping skills maybe..who knows - I do know that every year I find myself writing about daddy - that man was one of a kind.
President of his local UAW ..back in the days before unions took a hit - I paid attention to everything he did - to me -he was amazing - plus that man was funnier than hell. He would talk about going to union negotiations with the company's attorneys down in their plush suites in Chicago - he always told his fellow union workers to go into that meeting exactly how they are at work - no need to clean up - wear those grubby ...dirty..oily uniforms....sit in those leather chairs - spread the grime, and remind them who they are talking to...the people who are the blood, sweat and tears of that company. Make them uncomfortable facing the facts. Don't pretend to be someone you're not - that is one lesson my father taught me that I have never forgotten. That lesson and the one...always have fun facing your fears...when you laugh, you're living.
Yup, daddy was a pretty amazing man - giving...loving...strong...but also so very human - flawed.
People now hear the term "union" and they think it's just a way to work and slack off at the same time. But if they had my father's example they would have seen that a union was needed. The plant where he was a lead machinist, Mark Controls in Evanston, was in a building that existed since the turn of the century - and being as old as it was it contained many secrets - ones that cause a higher than average rate of cancer among the men that worked there - out breaks of blood poisoning from the illegal dumping of chemicals - plus other secrets that affected the workers.
Daddy was a dedicated worker, and leader - he worked overtime ...double time...whatever it took to get the job done - at one time suffering a heart attack while working one of those double time shifts. As much of a dedicated worker as he was he was doubly dedicated to his fellow union members - when they needed him - he was there without question to take on the "company" ...
He worked at that plant when he was young...when he came back from the Korean War, and then even after he moved back to Illinois from living in California where he married my mother and took on the instant family of my three siblings. While I may have been his only blood child, my father never made that distinction between my siblings and myself.
I will be forever grateful for that example my father gave me - and even grateful for the things he showed me that I know didn't make him proud - to me they made him human.
So, while this was a tough week, I made it through and even smiled a time or two ..thank you Prince Charming! Plus it's kinda of befitting I am involved in something I know my father would be right there with me if he could...I can almost hear him saying "Go get em, Eva!"
Yesterday I had a flashback of my father....I was watching a video that one of my cousin's wives posted on Facebook with my cousin Marty in it. It was a promotional video for an organization that works to battle ALS.. Lou Gehrig'
s

Disease. Marty often reminded me of daddy...that Woywod bloodline tends to stand out when it is in someone -he resembles daddy and was an outspoken advocate of awareness for ALS and the Les Turner Foundation. Marty passed away earlier this year after suffering from the horrible disease himself...
At one point in the video, Marty turns to his little girl and talks about how everything he does is for her - the smile on his face...the way he just seemed to melt when he looked at that little girl -the love that poured out of him...well...all of it reminded me of daddy - Two incredible men....two Woywods that have touched this world in amazing ways.
My heart goes out to Maggie, Marty's daughter - because I know one day she will wonder about the father she missed having around as she was growing - this video below to look back on...and I know she will find comfort in that very scene...it will be bittersweet, this I am sure of...but all the same she will know her father loved her more than anything - like I know that about mine - and when there comes those weeks that she may dread - well - that bittersweet comfort will pull her through and make her stronger - this I do not doubt for a minute - I know first hand. ...and yes daddy, I can still smile even during those weeks - because you taught me how to live. Thank you!
Below is the video with Marty in it -
And this video is one with both my parents - I love the ending...Daddy smiling!